80th Anniversary Customer Appreciation Event
WHEN:
WHERE: Scully Headquarters, 70 Industrial Way, Wilmington, MA 01887
Join us in celebrating our 80th anniversary with a special Customer Appreciation Event, which will include plant tours, product seminars, service workshops, and a barbecue lunch and refreshments under the tent.
Seminars, plant tours, and workshops start at 9 a.m. and will be followed by a barbeque lunch with refreshments provided, occuring between 1 and 3 p.m.
Feel free to join us for all, or part, of the event. Please register for the event so we can be sure to plan enough food and refreshments. Seminar and workshop registration is also required (details below).
Seminars & Workshops include:
Troubleshooting Truck Loading Issues — An overview and tech tips for Scully Load Anywhere, IntelliCheck2 and IntelliCheck3 Truck Overfill Systems as well as grounding issues

Loading Rack Overfill & Grounding Systems — Preventative Maintenance and Troubleshooting Tips. Quick and easy steps to determine and solve loading problems.

Bulk Plant Liquid Storage and Transfer Regulations — An overview of recommended practices and industry requirements, and Scully overfill prevention solutions.


New Product Seminars — We will offer a short introduction to our New Rack Tester and IntelliCheck3 onboard truck control system.

Whistles and Gauges — Tips for proper installation.

Customer Round Table — Join the discussion on common industry problems and possible technological solutions.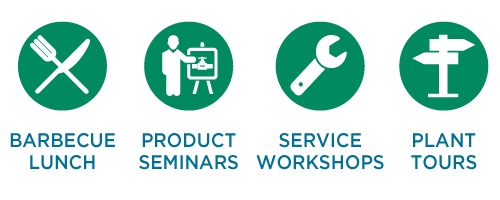 For more event information in the meantime, you can contact us at sales@scully.com.
---
Area Hotels
Courtyard Marriott, 240 Mishawum Road, Woburn, MA 01801
(781) 932-3200; www.marriott.com
Rate: $342.00
Fairfield Inn Boston Woburn/Burlington, 285 Mishawum Road, Woburn, MA 01801
(781) 938-7575; www.marriott.com
Rate: Scully has a corporate rate of $129.
Residence Inn by Marriott, 300 Presidential Way, Woburn, MA 01801
(781) 376-4000; www.residenceinnwoburn.com
Rate: $291
Harborside Inn, 185 State Street, Boston, MA 02109
(617) 723-7500; www.harborsideinnboston.com
Rate: $309
Book your reservations now!
Parking is available at our factory.