Overfill Prevention Systems and Equipment Manufactured in USA Minimize Supply Chain Disruption
The first quarter of 2020 saw the beginning of the pandemic, and the start of major disruptions and turmoil for people's personal lives and businesses. No industry was untouched, and the wildly unpredictable demand for goods and services made it difficult for companies to plan and meet the demands of a changing marketplace.
Manufacturing companies faced a host of challenges, from managing supply chains and inventory to keeping operations running while following COVID protocols and keeping employees safe. For many companies, minimizing supply chain risk had not been a top priority, but with the advent of the pandemic, their focus shifted.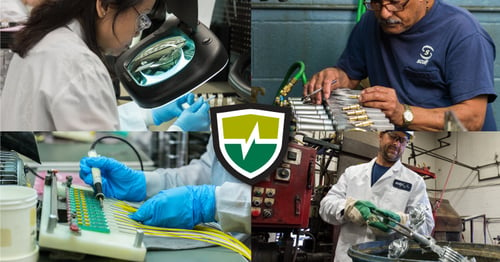 In a McKinsey & Company 2020 survey of senior supply chain executives, 93 percent of the respondents said they planned to make their supply chains "more flexible, agile, and resilient."[i]
Staying Ahead of the Economic Roller Coaster
Scully has employed a long-standing "Made in America" business model. For many companies, this has simply been a slogan, a "nice to have" when expedient. With the pandemic came huge supply chain disruptions, with companies waiting several months to over a year for components and materials. Nearly 90 percent of the McKinsey survey respondents said they expected to "pursue some degree of regionalization" in the next three years.[ii]
"We made a conscious decision to invest in our infrastructure and our employees years ago," says Katrina Ohl, president of Scully. "There was a lot of pressure to outsource to China, but I knew that was not the right decision. If a major event were to occur that disrupted the supply chain, Scully needed to be able to source, machine and assemble quality products, and have the in-house engineering and manufacturing expertise to deliver the products our customers rely on."
We allocated a significant—nearly $1 million—investment in capital equipment at the beginning of the pandemic. A new lathe and horizontal machining center have enabled us to further automate production capability and to machine internally 15 additional SKUs.
The investment has paid off: we're proud to say that we've experienced revenue growth despite the challenges of the pandemic.
While managing during the pandemic was a bit like "fighting wildfires," Ohl attributes the company's success to several factors. "Because we are financially sound, we are able to invest in equipment and inventory, and make our own decisions. Being vertically integrated, we can engineer solutions and make our own parts. For example, the lead time for a customer's spring component was unacceptably long, so we pivoted and made the part in-house."
Long-Standing Partnership with American Suppliers
In addition to machining our own parts, Scully minimizes supply chain risk by partnering with suppliers in the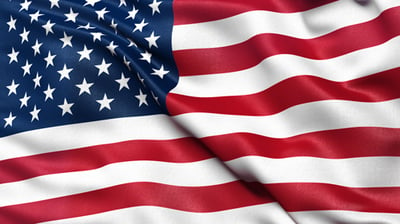 U.S., the majority of which are right in New England. This 86-year-old company has many long-term relationships with suppliers—some for more than 50 years!
The agility and flexibility afforded by these relationships allowed us to problem solve and respond quickly to customer needs during the pandemic. Sourcing materials—such as aluminum from Pennsylvania—close to home kept lead times shorter than companies waiting for materials from overseas.
The company's dexterity enables us to meet the needs of customers who require custom products at lower volumes. As a high-mix low-volume (HMLV) manufacturer, Scully is well-equipped to provide cost effective specialized solutions—designed, engineered, and manufactured in America.
"Now people really understand what 'Made in America' means," says Ohl. "It's not just about keeping jobs in America. They have experienced the business impact firsthand and appreciate that near sourcing means you get a high-quality part, while minimizing supply chain risk exposure."
Vertically Integrated for Exceptional Quality and Service
Scully is vertically integrated with in-house engineering and manufacturing, including a machine shop, diecast, electronic, and mechanical assembly, as well as design and test engineering capabilities. We have access to components and plenty of production capacity.
Scully's core systems include a wide range of equipment for liquid detection and delivery, including—but not limited to—overfull prevention, static ground proving, retained product monitoring, and oil delivery efficiency equipment. You can depend on us for safe, dependable products and service. Contact us to see how we can help!
---
[i] https://www.mckinsey.com/business-functions/operations/our-insights/how-covid-19-is-reshaping-supply-chains
[ii] https://www.mckinsey.com/business-functions/operations/our-insights/how-covid-19-is-reshaping-supply-chains