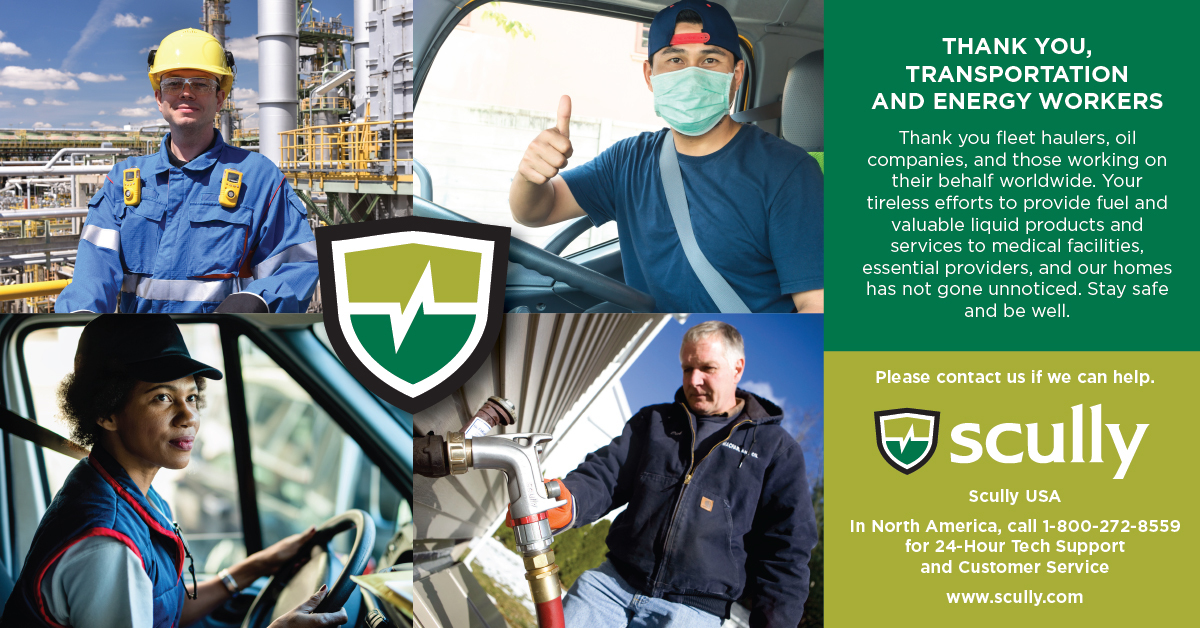 Thank You for Your Tireless Efforts
Thank you, fleet haulers, oil companies, and those working on their behalf worldwide. Your tireless efforts to provide fuel and valuable liquid products and services to medical facilities, essential providers, and our homes has not gone unnoticed. Stay safe and be well.
Please contact us if we can help.
Scully USA
In North America, call 1-800-272-8559 for 24-hour Tech Support and Customer Service