Scully's Summer Celebration Offers Prizes to Help Enjoy the Seasons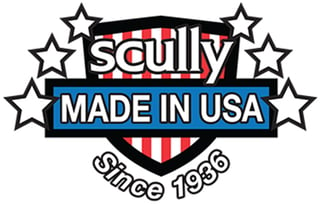 The original inventor and world leader in fail-safe overfill prevention and fluid handling systems, Scully Signal Company, is celebrating the season and its commitment to making Scully products in the USA, by offering three prizes to help entrants enjoy their recreational time. Entrants are required to provide a promotion code and are eligible to receive one of three prizes.
Scully works with local suppliers as much as possible, using U.S. materials, and depends on Scully employees at its factory to make the products that bear the Scully name, which is known worldwide for safety and reliability.
Scully is committed to retaining its production roots in the U.S., and does so by continuing to invest in engineering, environmental testing capabilities, upgrading machines, and installing a new ERP system. Scully designs, manufactures and assembles, and validates all its products in-house to ensure that everything it produces exceeds quality and reliability expectations. Having control over the entire process allows Scully to react quickly to customer inquiries and orders.
It has also recently launched the new Scully Connect™ Overfill Prevention System, which allows for quick, easy, tool-less and error-free installation of overfill prevention systems—designed to save hours of installation time, prevent wiring mistakes, and allow for trouble-free connections.
When asked about this celebration giveaway, Executive Vice President Katrina Ohl, said, "Scully was built by family who are deeply committed to our employees and to keeping jobs in the USA. We also believe that to build a quality product, we need to maintain strict standards and controls over our production and testing process, and the best way to do that is to design, build and test all under one roof in our Wilmington, MA, USA headquarters. While we are proud of our growth worldwide, we remain committed to serving our customers from our North American base—this is an extension of our gratitude for their continued loyalty."
For more information about Scully Signal Company, visit www.scully.com. To enter the Made in the USA Giveaway, To enter, look for the Made in the USA Giveaway flyer in Scully equipment boxes, or enter now by clicking here.
About Scully Signal Company
The pioneer in fluid handling equipment and fail-safe fluid detection systems, Scully Signal sets the industry standard. Its innovative self-checking technology provides for the safe, efficient, and reliable transportation, storage, and handling of valuable liquid resources. Engineered and manufactured in the U.S.A., Scully's built-to-last monitoring and communications solutions offer unparalleled quality and reliability, backed by superior technical support. Dedicated to protecting people and the environment, Scully's services and systems help to prevent spills and explosions and ensure ecologically sound, profitable operations.