Every stage of the customer experience is important to us. As part of Scully Signal's effort to continuously improve our customers' experience with us, we are pleased to announce:
The launch of the Scully customer portal!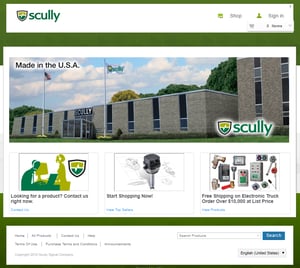 Our goal is to make it easy for customers to find the products and information they need, and improve the transfer of information between us. This portal provides customers with 24/7 access to their company profile online. Using the portal, customers can:
Enter orders
View existing orders
See shipping status
Access invoices
Along with ordering capabilities, customers can now search for products from a product number or description, edit orders, add additional items, and enter P.O. information and notes.
Customers can contact a Scully Customer Service Representative to set up login information. They will be able to access their account by clicking on "customer login" found at the top right of the Scully website. For help with setting up your portal account, feel free to call us at 1-800-272-8559 or email us at Sales@scully.com.